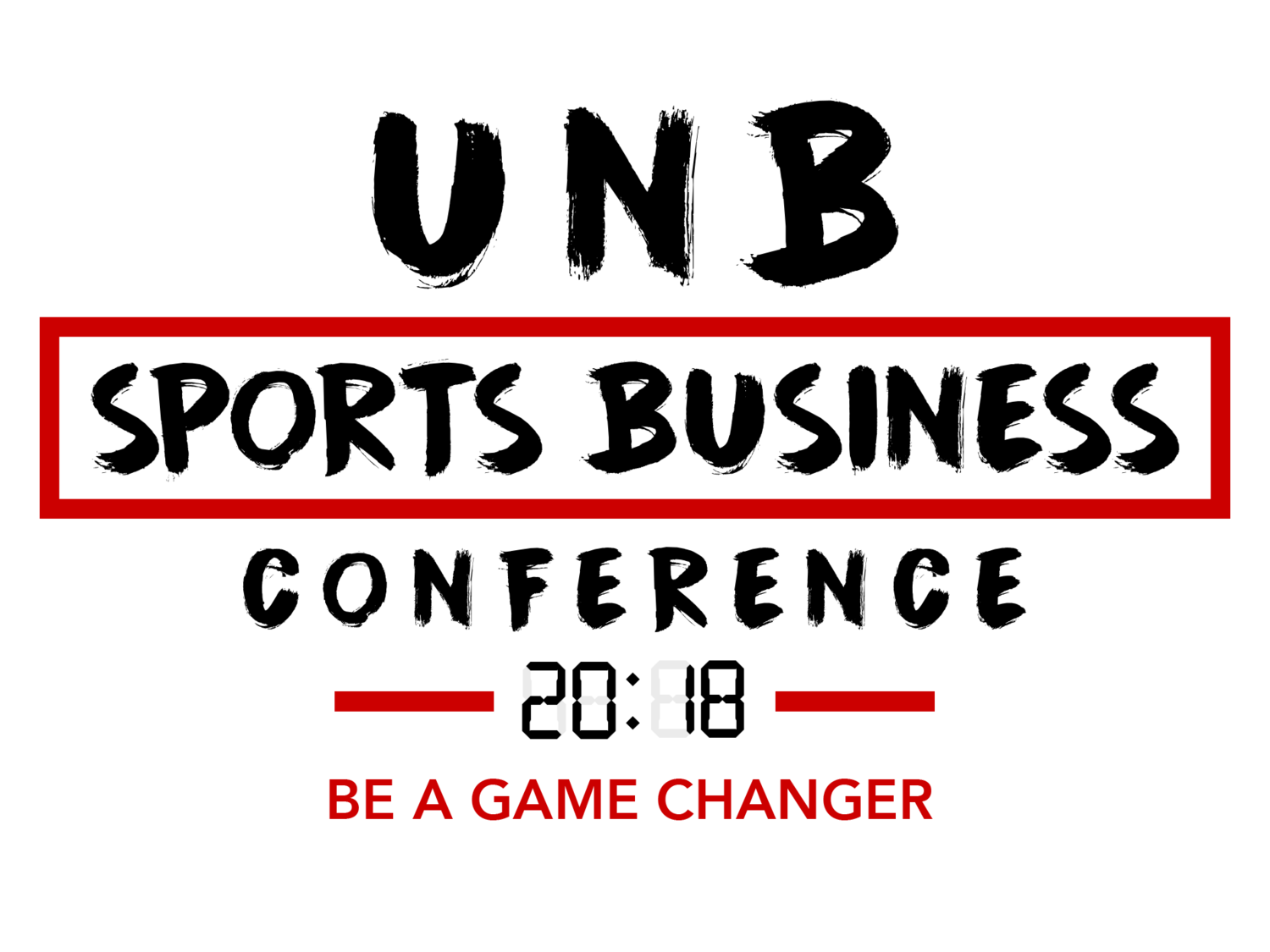 Introducing the 2018 UNB Sports Business Conference, an innovative initiative that is truly the first of its kind in Atlantic Canada! This weekend conference has the potential to help propel the industry in New Brunswick forward… be part of the conversation!
The theme of the conference is Be A Game Changer and focuses on innovation and forward-thinking. The vision behind the UNB Sports Business Conference is to inspire delegates to continue to make a significant difference in the industry. The conference will welcome 25+ captivating speakers and 150+ delegates from across the country to engage in a proactive conversation that will help propel the industry forward. From incredible professional development and networking opportunities to hearing 4 speakers talk about their 2018 Pyeongchang Olympic/Paralympic experience, this is an event never seen before in Atlantic Canada!
I would like to extend the invitation to you, your organization, and others you may know in the industry to join the conversation and be part of changing the sports landscape in the region. We aim to revolutionize the notion that Atlantic Canada plays an insignificant role in the Canadian sports landscape.
As part of registration, the inspiring delegate experience will consist of 4 keynote speakers, 4 panels, 3 three-course meals, and 2 networking socials over the course of a Friday night dinner (March 23), Saturday (March 24), and the early part of Sunday (March 25).
Register here: www.unbsbc.com/attend. 
Our truly game-changing lineup of speakers includes:
Keynote Speakers:
Major announcement forthcoming – CEO at recent mega-event (Topic: the Power of Sport)
Jeffrey L. Orridge – Senior Vice President Community & Partnerships, Canadian Tire Corporation (topic: Innovative Disruption)
Katrina Galas – Head of Brand & Broadcast – INVICTUS Games Toronto 2017 (topic: Modern marketing of sports entities)
Dr. Ryan Hamilton – Mental Skills Coach, Hockey Canada (Topic: Journey from small town NB to World Gold)
Panel Topics:
The future of Technology in Sport
Mark-Anthony Ashfield – Deloitte Canada
Samantha Phelan – Digital Architect & Monetization Consultant
Derek Chaisson – Founder & CEO, Night Puck Technology
Announcement forthcoming
Striving for equality: Developing more inclusive communities through sport
Manon Ouellette – ED, Coach NB
Heather Ambery – Program Manager, Canadian Olympic Committee
Devin Heroux – TV Radio Reporter, CBC Sports
Jason Peters – CEO, Aboriginal Sport & Recreation NB
Building A League of Our Own: Professional Sport in Canada
Anthony LeBlanc – President & CEO, Maritime Football Ltd.
Mark Gamble – Director Ticket Sales, Ottawa Sports & Entertainment Group
Announcement forthcoming
The state of University sport in Canada
John Richard – Athletic Director, UNB Varsity Reds
Phil Currie – Executive Director, Atlantic University sport
Derek Martin – President, Sports & Entertainment Atlantic
Announcement forthcoming
As professionals who are passionate about making a difference in the sport and recreation industry in New Brunswick, you do not want to miss this conference! Registration is now OPEN and industry spots are filling up fast! Visit www.unbsbc.com/attend and register today.  
If you have any questions or concerns, feel free to connect. Looking forward to meeting you in March!
Yours truly in sport,
Kristian
KRISTIAN D'AMORE
Founder & Co-Chair
2018 UNB Sports Business Conference
UNB Fredericton, March 24-25, 2018 | www.UNBSBC.com